Triple Nut Temptation Bar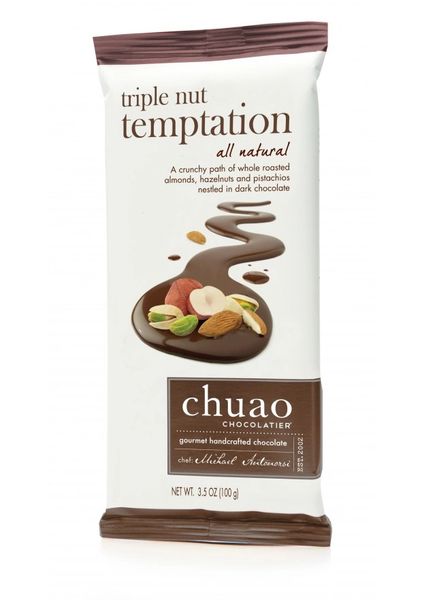 Luscious dark chocolate is studded with crunchy whole roasted almonds, hazelnuts and pistachios. Triple Nut Temptation is pure bliss for those enlightened beings who are nuts about nuts. Formerly known as Caracas Dark.
Non dairy, vegan friendly, non GMO ingredients. (1) 100 g/ 3.52 oz bar. Contains tree nuts, soy.
Handcrafted with ethically sourced cacao, all natural, and gluten free ingredients. Manufactured in a facility that uses milk, soy, tree nuts and wheat on shared equipment. See nutritional information