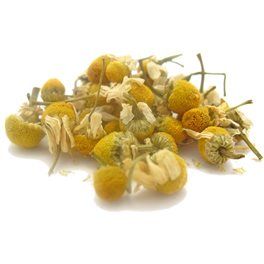 Chamomile
Description
Calming nerves since ancient times, chamomile remains known as a fine herbal remedy for anxiety and stress. Excellent at bedtime, chamomile is naturally caffeine-free.
Ingredients
chamomile
Steeping Suggestions
*1½ tsp. tea
*8 oz. boiling (212°) water
*steep for 5 minutes
Iced Tea Recipe (8 servings)
¼ cup tea, 8 cups cold water, steep for 1-3 hours in fridge, sweeten to taste. Keep refrigerated and consume within 3 days.